---
Mrs. Deal visits elementary school...
Georgia's First Lady, Sandra Deal, visited Montgomery County Elementary School on Friday, April 26th. Mrs. Deal was at the school as a part of a tour of elementary schools across the state to emphasize her belief that reading is the most important thing that students can learn. "The governor and I believe that learning to read is most important to your future education," she said. She read the book Who I'd Like To Be by Georgia author Elizabeth Brown. The books were provided to Mrs. Deal for distribution on her tour by AT&T. Pictured are Superintendent Randy Rodgers, Mrs. Deal, MCES Principal Brittany Dean, and MCS Board Member Charlie Robison.
---
2013-2014 School Calendar may be viewed HERE...
---
Certified Employment Application can be found HERE...
---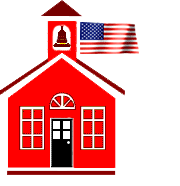 The next regular meeting of the Montgomery County Board of Education is Monday, May 20, 2013 at 7:00 PM. The meeting will be held at 703 Dobbins Street in Mount Vernon. Please see AGENDA here.
---
Montgomery Co. FFA
students shine at competitions. See story HERE.
---
Flexibility Options Presentation HERE... - This is a slide presentation as presented by Louis Erste, Charter Schools Division of the Georgia Department of Education. This presentation was made at the monthly meeting of the Montgomery County Board of Education, February 18th.
---
Check us out at MCBOEBlog.net
and give us your feedback. We are looking for ways to communicate with the stakeholders of our school community. Logon, post, and be a part of school improvement in Montgomery County!
---
Montgomery County High School Juniors excel on Georgia High School Writing Test (GHSWT)... CLICK HERE
---
Georgia BOE commends Montgomery County Board... CLICK HERE .
---
Our Vision for Montgomery County School System is to foster a culture of excellence for all.
As we serve our community, we strive for excellence in all things, and our mission is to create a World-Class education for all of our students so that they are ready for college or the workplace.
---
Montgomery County School System is committed to:


E

Educational Excellence

A

Academic Achievement

G

Good Citizenship

L

Lifelong Learning

E

Extracurricular Excellence

S

Student Success
Please access Performance/Accountability for School Improvement information.
2012-2013 Title I Parent Involvement Plan
In accordance with Federal law and U.S. Department of Agriculture policy, this institution is prohibited from discrimination on the basis of race, color, national origin, sex, age or disability.

To file a complaint of discrimination, write USDA, Director, Office of Civil Rights, 1400 Independence Avenue, SW, Washington, D.C. 20250-9410 or call (800) 795-3272 or (202) 720-6382 (TTY). USDA is an equal opportunity provider and employer.